Tilleys Sweets | Buy Tilleys Sweets Online | The Sweetie Shoppie
Tilleys Sweets | Buy Tilleys Sweets Online | The Sweetie Shoppie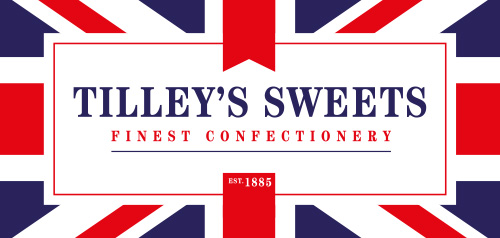 British Confectionery
Francis Tilley was a man of vision, a man with a dream - he wanted to capture the flavours of life and share them with his family, friends, neighbours, strangers - anyone who longed for a sweet.
But Francis was a perfectionist - so these were no ordinary sweets.
In 1885 Tilley began to make confectionery in his small shop in London. His exotic favours were procured from the far-reaching corners of the British Empire, his sugar transported from the New World - his sweets tasted like nothing England had ever witnessed before.
Today the Toffee and Boiled Sweets are made in the same traditional fashion, the ingredients are hand filled and boiled in copper kettles, then laid out to cool on tables, and cut into sections by heated knives.
Today our range has broadened to include a wide range of Traditional Toffees, Jellies, and Boiled Sweets as well as chocolate with some of our well known brands enjoyed in the far corners of the world.
Sale

Tileys

An old-fashioned boiled sweet, Tiley's Kola Cubes remain ever popular today and sales are high. Kola Cubes make a great option for any selection of...

View full details